Nicaragua Upcoming Retreats
Connect with purpose through yoga and circus
Step into a breathtakingly beautiful setting.
Co-create with a dynamic family of passionate instructors, artists and fellow retreaters.
Immerse yourself in new moves, ideas, friends and food.
Expertly curated to inspire creativity, movement mastery and lifelong, cross-cultural connections in Nicaragua.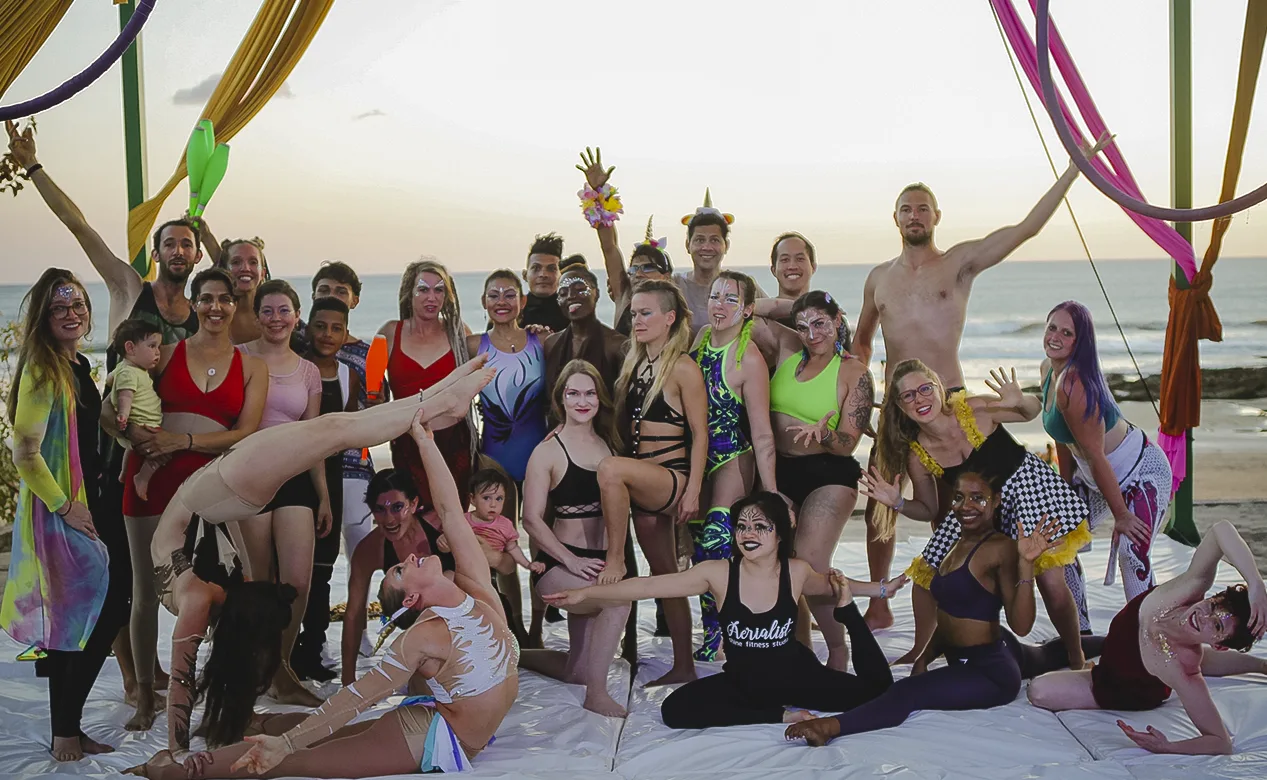 5 Nights Yoga Retreat Package (Mon - Sat)
Revitalise and Restore Your Body Mind and Soul
Immerse yourself in a place of serenity and beauty where you will wake every morning to the sound of crashing waves and a breathtaking ocean view.
Our all inclusive Yoga Packages have been specially designed to replenish, revive and renew your entire being, with daily morning and sunset yoga classes in our stunning top floor Yoga Studio, which offers panoramic views of the Emerald Coastline as far as the eye can see. After your yoga classes, take a short walk down the hill where you can experience some of the best waves in the area or a refreshing soak in the rock pools.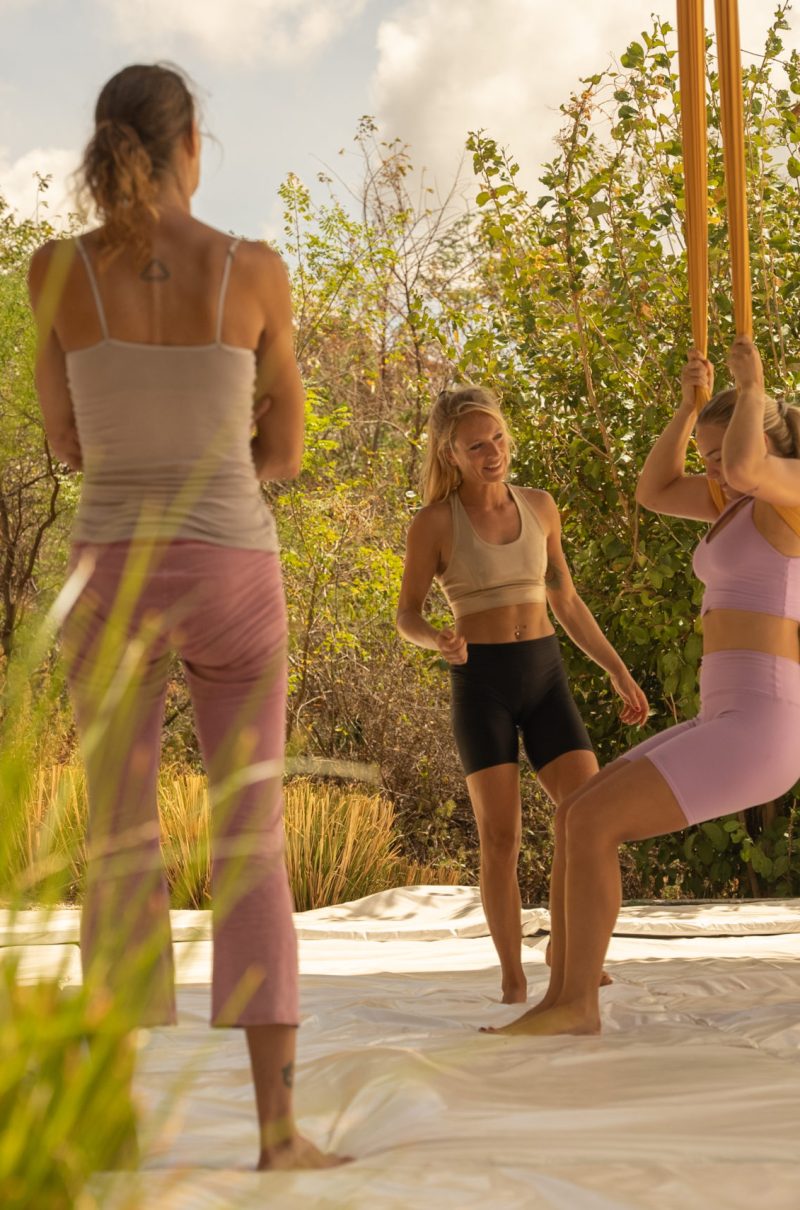 Physical Benefits
Create a toned, flexible and strong body.
Improved respiration, fitness and endurance.
Maintain a balanced metabolism and improve the function of internal organs.
Promote cardio and circulatory health.
Relieve Pain.
Look and feel years younger.
Mental Benefits
Move to a calmer, more serene state of mind.
Reduce stress, anxiety and tension.
Learn how to relax and handle anxiety or stress-inducing situations.
Learn how to quiet the mind so you gain control of your mind and body.
Invite positive thoughts, mindfulness, energy and self-acceptance.
The Spiritual Benefits
Build awareness of your body, your feelings and the world around you.
Gain interdependence between the mind, body and spirit.
Understand how to live the concept of 'oneness'.
Connect with nature.
Revitalize, energy and break old patterns.