Find peace of mind away from the noise of everyday life by enjoying a breathtaking stay beside the pacific ocean at Magnific Rock. With a beautiful serene studio, great teachers and a range of yoga class options, our Nicaragua Yoga retreats
are perfect for anyone looking to leave feeling their very best.
An incredible Location for Yoga
270-degree views of the Pacific Ocean
Stunning hotel rooms, just a short walk from the ocean
Packages or individual lessons available
Advanced booking highly advised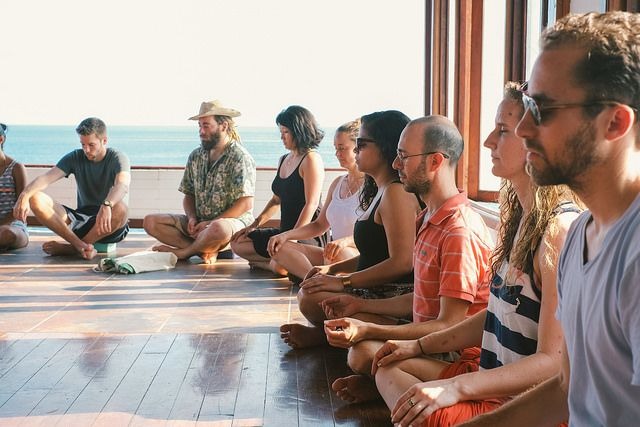 Our Nicaragua Yoga Studio
Our Nicaragua Yoga retreat studio is not your average studio. It's located on the top floor of Magnific Rock, with wide, breathtaking views of the Nicaraguan coastline. Taking a deep breath of the fresh ocean air gives you a deep feeling of peace, adding to the serenity of your yoga experience.
The polished wooden floor 920 square feet studio can accommodate 35 people for a yoga workshop. With large open windows, wall-size mirrors and equipped with yoga mats, straps, blocks and blankets.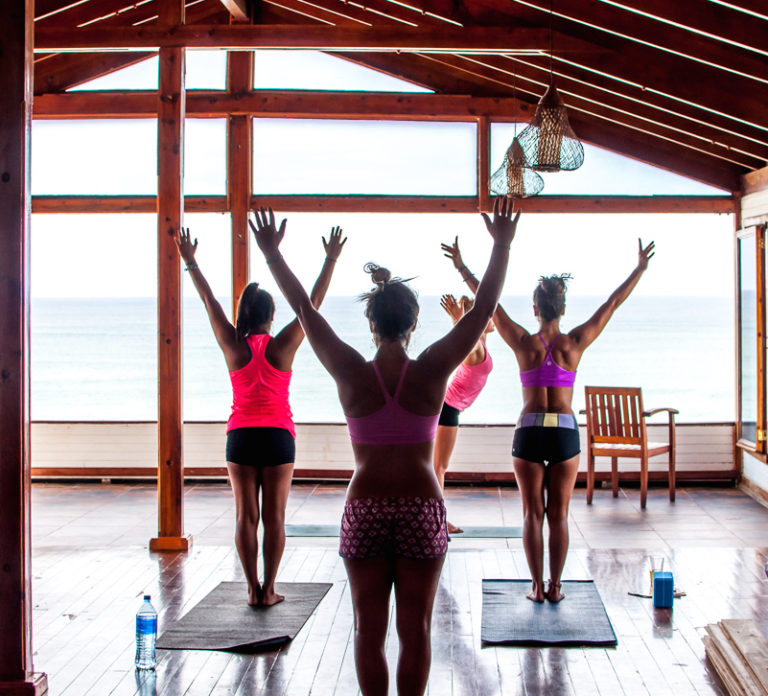 The Best Yoga Retreat in Nicaragua
Imagine falling asleep to the sound of slowly crashing waves, after you've enjoyed a day of yoga lessons that unlocked new parts of your inner self. Perched atop a headland with 270-degree views of the Pacific Ocean, you'll get the ultimate experience of relaxation. 
Join us for a one-on-one private session, a small group class, yoga retreat or fun acro-yoga session – we promise you'll leave feeling, refreshed, relaxed and better than ever before.
More Than Just a Nicaragua Yoga Retreat
Located just a short walk from Beginner's Bay, Magnific Rock gives you the chance to do more than just Yoga. Whether you'd like to enjoy the view with a drink, go horseback riding or try out our Nicaragua surf camp, there's something for everyone.
Why a Nicaragua Yoga Retreat?
If you're feeling physically, emotionally, mentally or spiritually burnt out, we guarantee you'll benefit from our Nicaragua yoga retreat. 
Our Nicaragua Yoga retreat gives you the time to take care of yourself. This is your chance to break free of old routines and the stress of ordinary life. It's cleansing and revitalizing. 
As you let go of fear and step into the realm of new possibilities, you can invite change and renewed inspiration into your life. 
At our Nicaragua Yoga retreat, you get the gift of time amongst beauty. Here, nature is the ruler. The sound of the ocean and the calming wind provides our guests with the environment to flourish.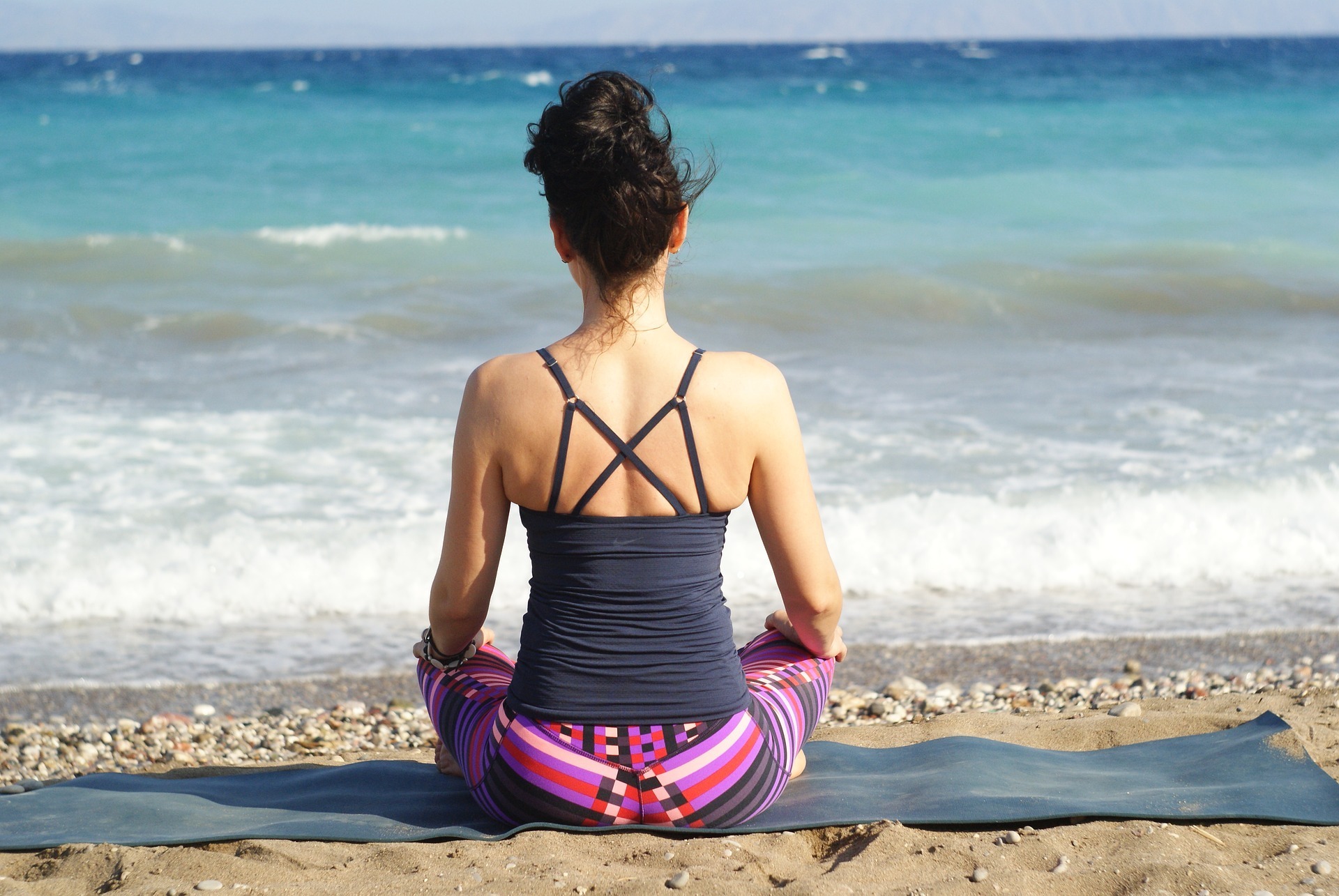 These days, taking time out with oneself is rare. At our Nicaragua Yoga retreat, you'll learn about the practice of mindfulness and the awareness of the present moment. 
It's a remedy and often a transformative experience. Retreats allow you to go deeper into a space of self-reflection, to find the very essence of our true nature – pratyahara (freedom and joy). 
Finally, our Nicaragua yoga retreats give you the chance to meet new people, enjoy great food and drink, laugh, learn, take long walks amongst nature, swim in the crystal blue seas, go horseback riding, surf or.,. Just sit back and enjoy that unbeatable ocean view.
Book a Nicaragua Yoga Retreat at Magnific Rock
If you're interested in booking a Nicaragua Yoga retreat at Magnific Rock, then contact us today. With some of the greatest yoga teachers on the planet, we host a number of incredible retreats year-round.
Please view our list of Upcoming Retreats to find the perfect retreat for you. Contact the retreat organizer directly to register, and email us if you'd like to add additional accommodation nights to your package. We look forward to having you down here soon!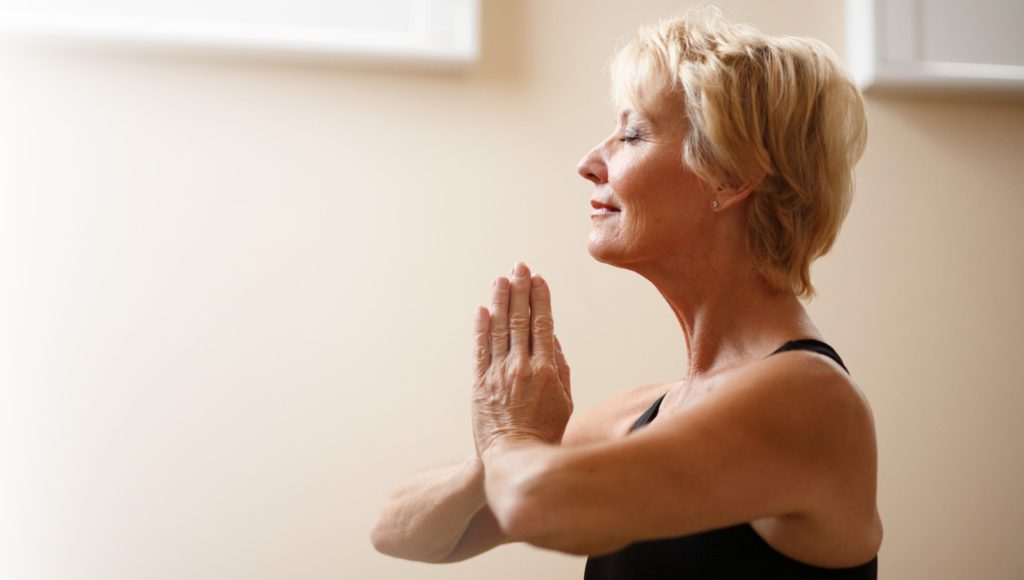 Interested in hosting a yoga retreat or other event with us yourself? We'd love to have you! Contact us today so we can get started.
Our Nicaragua Yoga Studio Class Schedule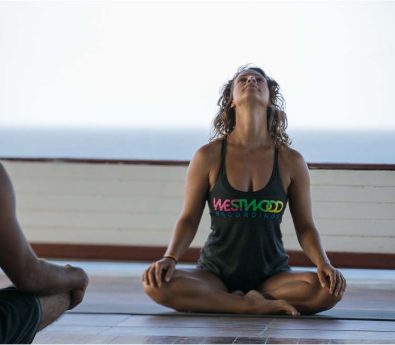 Yoga Classes Everyday at 8 AM & MONDAY TO FRIDAY AT 5 PM
We offer a range of Yoga styles, from hatha flow, vinyasa, fresh flow, yin, yoga for surfers and aerial yoga. Sign-up for a 10 class pass to make the most of your yoga experience.
Drop-in: US$10, US$9 for Magnific guests
10 Class Pass: US$70
Check our Facebook page for weekly workshops.
Private Lessons
Book yourself a private Nicaragua yoga lesson and have one of our expert, certified instructors craft a class that meets your personal needs. Hone in on your specific goals and get personalized instructions based on your health, body type and lifestyle – at a time that suits you. You may also enquire about our aerial silks private lessons.
1-hour private: USD$40
Private Group Lessons Available: USD$10 pp. (Minimum 4 People)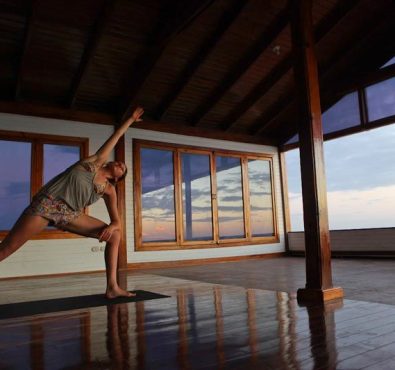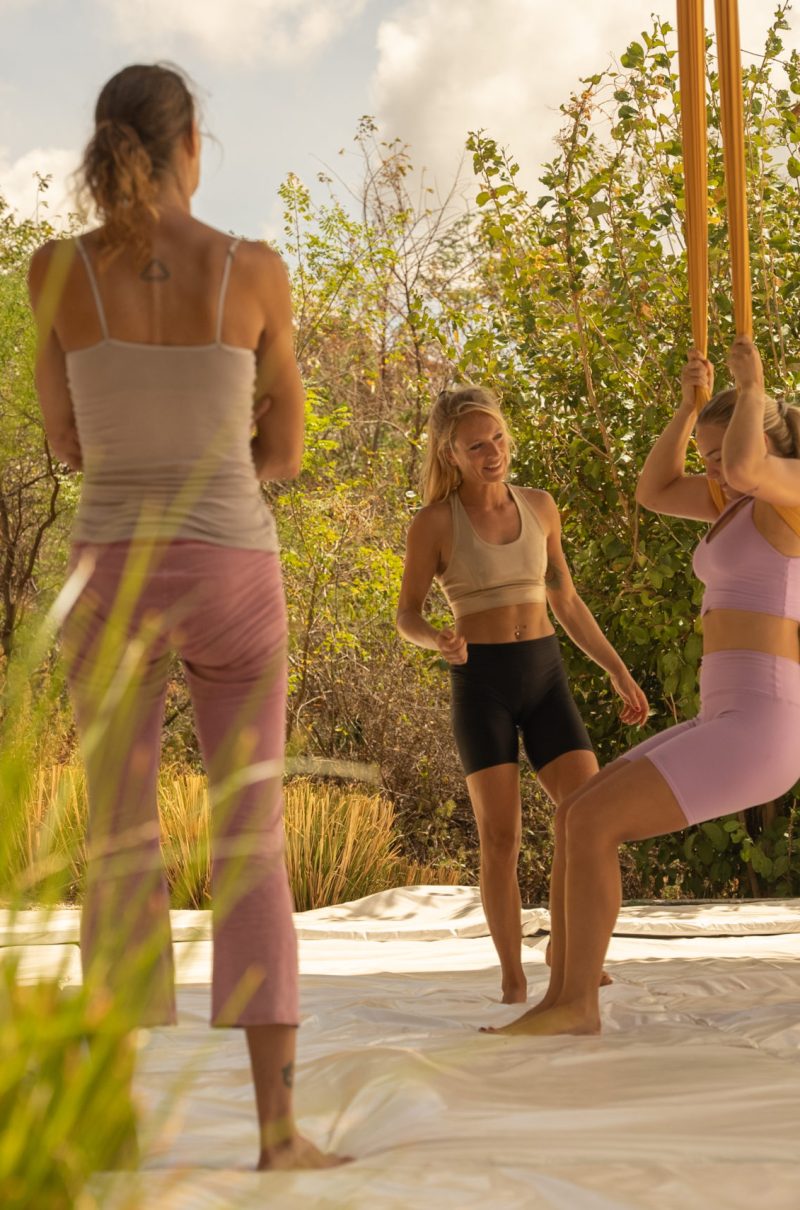 Physical Benefits
Create a toned, flexible and strong body.
Improved respiration, fitness and endurance.
Maintain a balanced metabolism and improve the function of internal organs.
Promote cardio and circulatory health.
Relieve Pain.
Look and feel years younger.
Mental Benefits
Move to a calmer, more serene state of mind.
Reduce stress, anxiety and tension.
Learn how to relax and handle anxiety or stress-inducing situations.
Learn how to quiet the mind so you gain control of your mind and body.
Invite positive thoughts, mindfulness, energy and self-acceptance.
The Spiritual Benefits
Build awareness of your body, your feelings and the world around you.
Gain interdependence between the mind, body and spirit.
Understand how to live the concept of 'oneness'.
Connect with nature.
Revitalize, energy and break old patterns.