Welcome to Surfing Paradise
Escape to surfing paradise, at a surf resort located in the perfect place for stunning views, uncrowded beaches and diverse surf breaks. Suitable for all skill levels, say hello to the best Nicaragua Surf Camp, Magnific Rock.
The best location for learning to surf Nicaragua
270-degree views of the Pacific Ocean
Stunning hotel rooms, a short walk from the surf
Packages or individual lessons available
Advanced Booking highly advised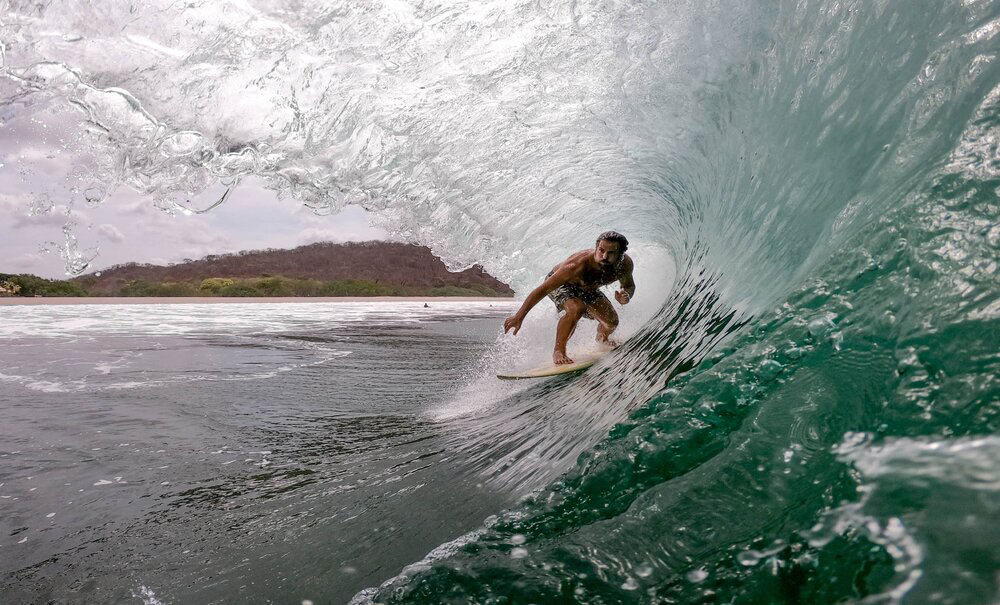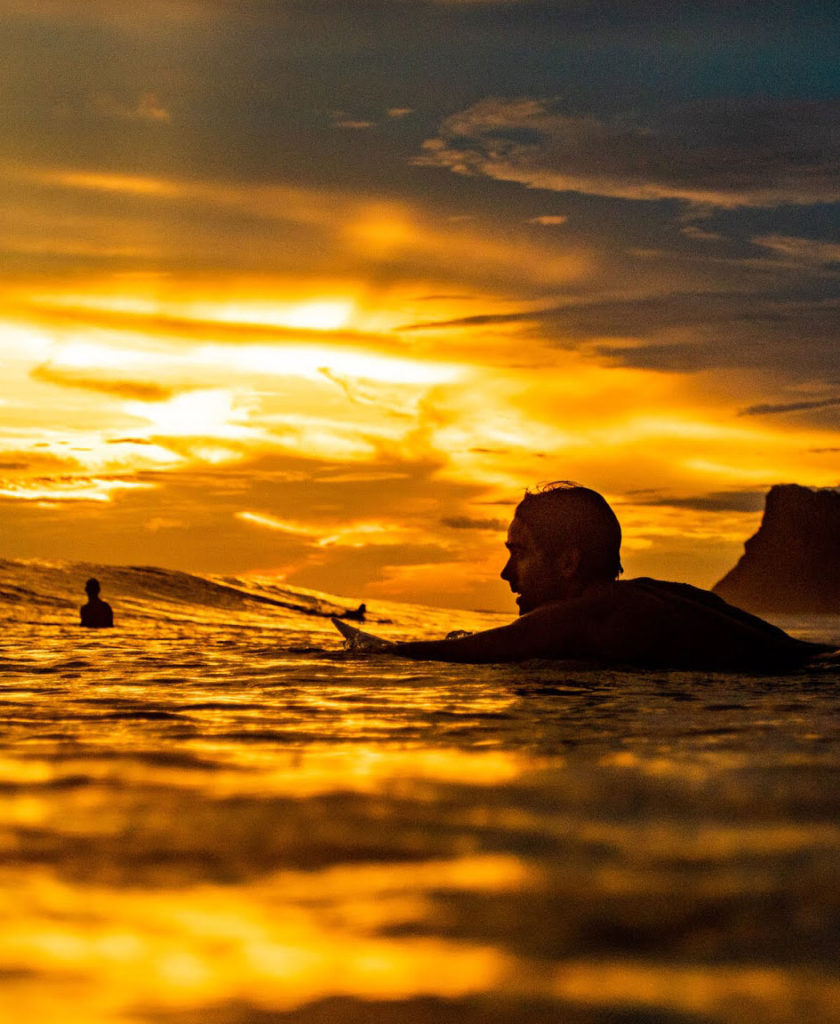 The Best Place to Learn to Surf in Nicaragua
Make your surfing dreams a reality at Magnific Rock Hotel. Perched atop a headland with 270-degree views of the Pacific Ocean, our hotel is a short walk from 'Beginner's Bay'. Yup, that's its real name because it's the perfect spot for a Nicaragua Surf Camp!
A Nicaragua Surf Camp at The Beach
Unlike most Nicaragua Surf Camps, you won't need to drive to get to the most popular beginner surf break. Staying in our stunning ocean-view hotel, you'll have access to the best waves in Nicaragua just by walking.
Beginner's Bay
Want to learn how to surf? Look no further. Beginner's Bay is the place to hone your skills. Considered the mecca of Popoyo, this relaxed bay gives consistent rolls to get up to speed, craft your style and live the dream. With perfect left-hand point breaks, you'll have everything you need to master the art of surfing, without the pressure of extreme waves.
More Than Just a Surf Camp
Oh, and you'll do more than just surfing! Whether you want to spend your free time with a drink enjoying the ocean view or you'd rather do Yoga or go horseback riding, Magnific Rock offers a variety of activities to make for the ultimate escape trip!
Why Learn to Surf at Our Nicaragua Surf Camp?
Friendly, long and easy waves. Unlike most of the Pacific Coast beaches in Nicaragua, Beginner's Bay makes it perfect for anyone not wanting to be overwhelmed.
The best vibe! Everyone in the water here is here to learn to surf while having a good time. Unlike other Nicaragua Surf Camps, there's no time wasters or overcrowded spaces.
It's naturally beautiful! Surfing right next to the giant magnific rock makes for a powerful experience. Add that with a perfect sunset and the wave of your life – you will never want to leave.
Our Nicaragua Surf Camp Private Lessons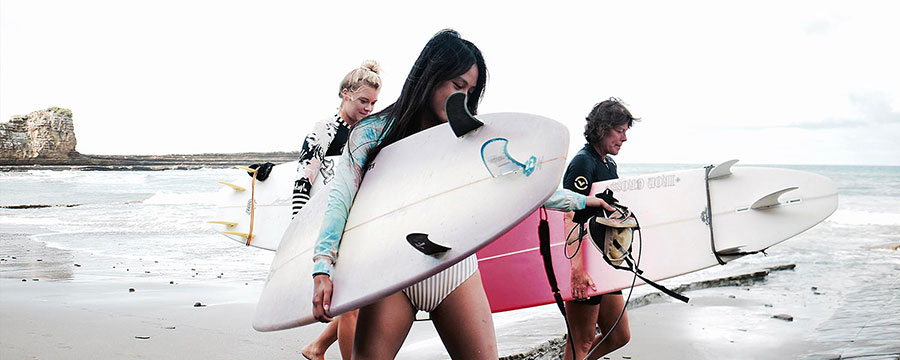 It's not enough to watch a YouTube video to truly know the ocean and the surf break. Living it from sun-up to sundown is how it's done. At Magnific Rock, you'll watch, study, duck dive and surf first-hand. The real way.
Group Surf Lesson – $40
This is an action-packed 1 hour session for the adventurer that wants to build a solid foundation for their surfing. A hands-on and intensive course designed to give you all the skills necessary for you to successfully transfer from a beginner (kook) to an intermediate surfer.
Private Surf Lesson – $50
Includes everything in our Group lesson but with bonus one on one instruction and coaching. The ultimate option for those looking to fine-tune their craft and focus on every detail.
What Do Our Nicaragua Surf Lessons Include?
1 HOUR OF SURF THEORY CLASS
Getting to know your SurfBoard and its components
Three steps to Safety
History of Surf
Theory of Surf
Finding your Balance
Proper Paddling Technique
The Pop up (getting to your feet and Surfing!!
5 World Class Surf Breaks for Experienced Surfers
Located central to all of Popoyo's best surf breaks, our Nicaragua Surf Camp offers more than just beginner waves. If you're a more experienced surfer, then we're just a walk away from 5 world class surf breaks:
Popoyo's Main Surf Break
Picturesque and peaky reef break gives various waves for all skill levels within just a short walk of our hotel, Magnific Rock. With symmetrical a-frames, carvable walls and the chance for head duck or barrels, this is the Popoyo's surfing hotspot.
Here, the seabed is made up of a combination of submerged reef and sand. Truly stunning, our guests often take the trip here once they've mastered Beginner's Bay.
Popoyo Outer Reef
Outer Reef is a World Class heavy, heaving wall. This is not for the faint-hearted. Known as the bigger and angrier brother of waves that break off the nearby shores, these monstrous waves are located within walking distance of Magnific Rock.
Tempting the bravest of surfers, we regularly have guests at our hotel who return in awe of the iconic 20-foot faces. If you've seen a photo of heavy Nicaragua surf, it was probably taken here.
Santana's Surf Spot
Santana's surf spot is a classic, central American break with fast, pumping hollow beach break which catches most swells. During larger swells, this location turns into a barreling playground. This is a hotspot for local rippers, with safety away from the boats that try to avoid the nearby rocks.
Playa Colorado
With steady offshore winds from Lake Nicaragua, this wave provides perfect tubes year-round. Want to shred a sand bottom barrel? This is your chance!
Lances Left
Catch the longest wave of your life at Lances Left. Located near to our Nicaragua Surf Camp, this is great for every level of surfer. Peeling off a remote headland, this location provides wave breaks in almost any swell direction and is protected from harsh winds.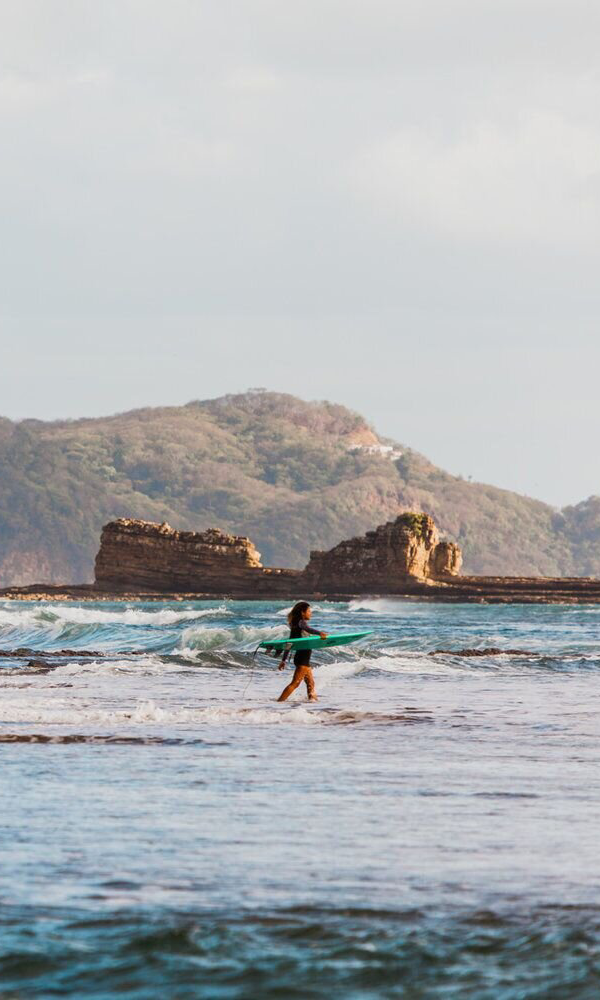 5 Night Nicaragua Surf Camp: What's Included?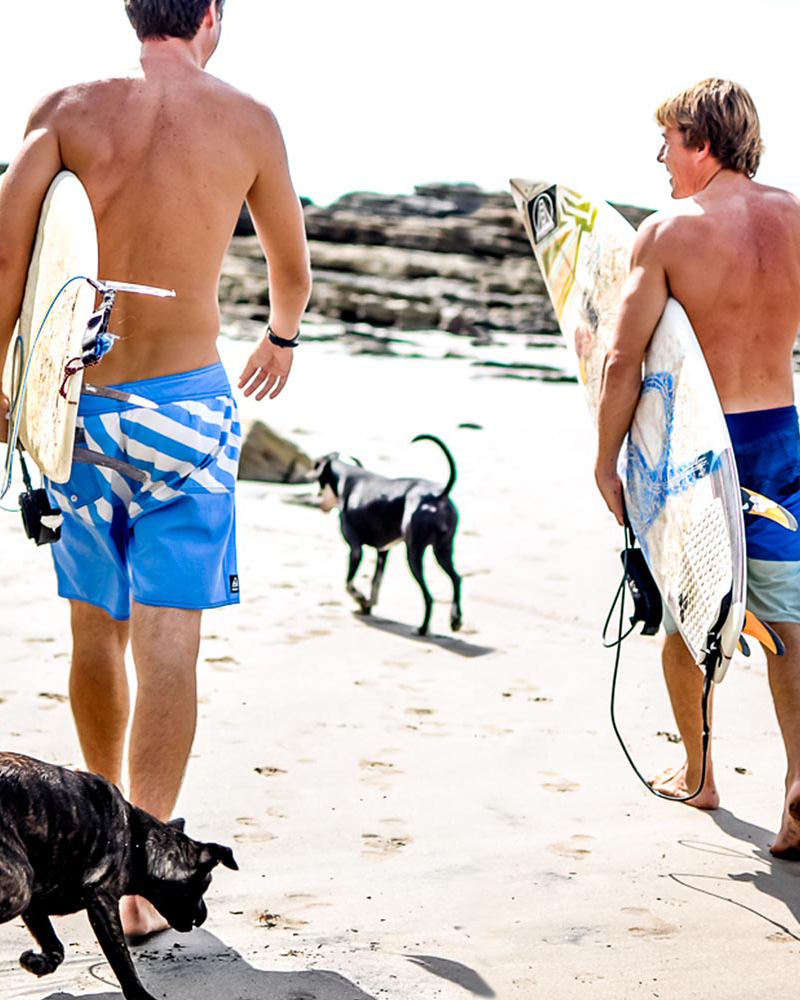 Daily surf sessions with the coaches/instructors
All inclusive food and drinks (except alcohol)
A video analysis session of your surfing
A boat trip to surf to surf Lances Left and go fishing
Access to all of our yoga classes
Massage
Airport Transportation from Managua
A local adventure (hot springs, tide pools, rodeo, local parties)
Accommodation for 5 nights
24 hour pool access
High speed internet.
Co-working aerea
Save up to 25% with this deal
· Private Room, 1 Person $1,950
· 2 Person $1,550 per person
· 3 Person $1,350 per person
Book Your Nicaragua Surf Camp Adventure with Magnific Rock
If you're interested in the getaway of a lifetime, then contact us today. With various Nicaragua Surf Camp and Nicaragua Yoga Retreat packages available, there's something for everyone – so long as you match our good vibes! Advanced booking is highly advised.