Aerial Wellness + Surf Retreat 2022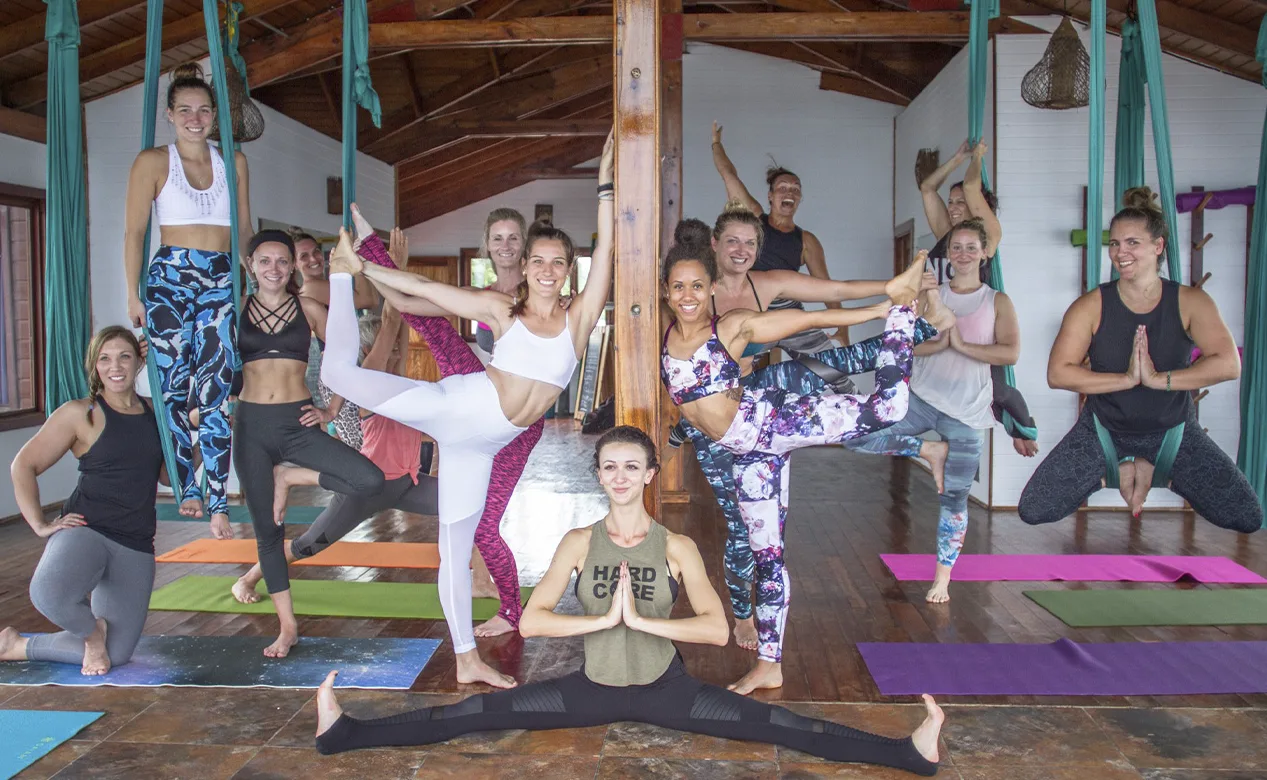 7 night, 8 day Aerial Wellness Retreat
Optional 25hr Aerial Yoga Certification (AYTT)
       What's the Price?
Cost: $1,850 USD (optional 25hr Aerial Yoga Teacher Training + Retreat, $3.600)
Deposits of $500 due May 1st, 2022
Balance due September 1st, 2022.
Payment plans available
Contact: info@airfitnow.com  for additional information or to sign up
Note: Deposits are non-refundable
Aerial Wellness + Surf Retreat 2022
Why this Deal is Perfect for you!
7 Nights, 8 days accommodation at Magnific Rock
Airport shuttle to/from Magnific Rock/Managua airport
3 Freshly prepared healthy meals each day Daily: Meditation, sweat class and
relaxation class (no aerial experience
necessary)
Additional workshops throughout the
week
1 Massage
1 Surf lesson
1 Daily smoothie, made fresh to order
Unlimited coffee/tea/water
Group Trips
Hot Springs (evening, 1-2 hours)
San Juan Del Sur (daytime)
Farewell BBQ and bonfire
Access to hotel facilities (pool, studio,
deck, etc)
flights
alcohol
additional activities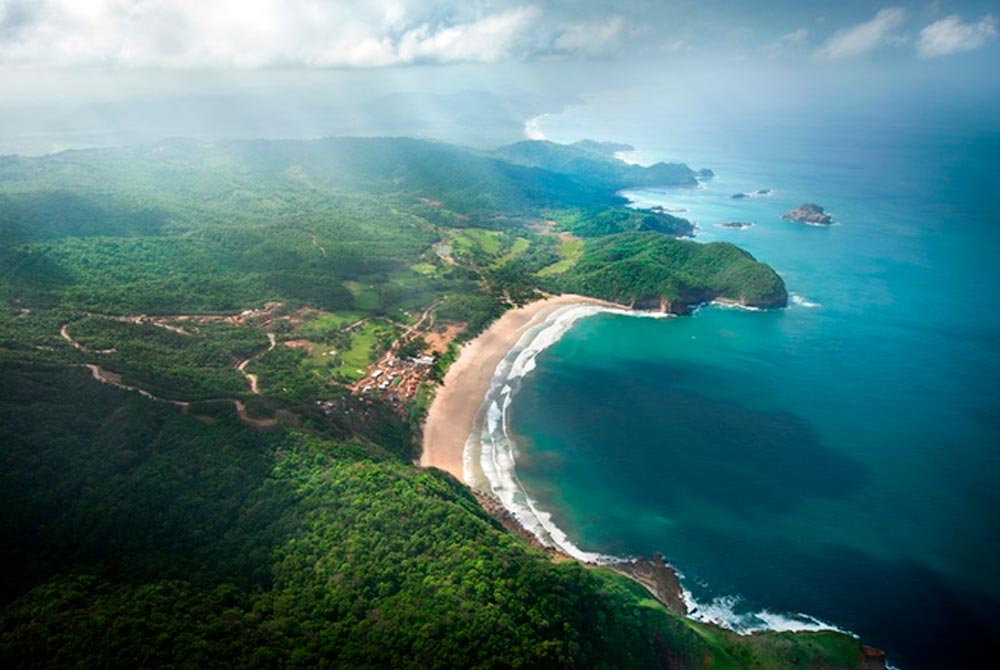 Nicaragua enjoys an average temperature of 80 degrees year round. Humidity averages 65%.
There are two seasons, green and dry. The green season is from mid-May to mid-November.
Rain during the green season is normally limited to short and powerful bursts, with longer
showers at night. The coolest time of the year is from October to January
Timing of below activities will be determined during the week and communicated to you
One afternoon will be spent with a local school group teaching a class to the students
and together completing a beach clean up
One day will be spent exploring the local town of San Juan Del Sur (SJDS) (2.5 hr drive)
One evening after dinner will be spent at the hot springs
Other activities offered in and around Magnific Rock can be organized by you and the front desk, at your convenience at additional cost.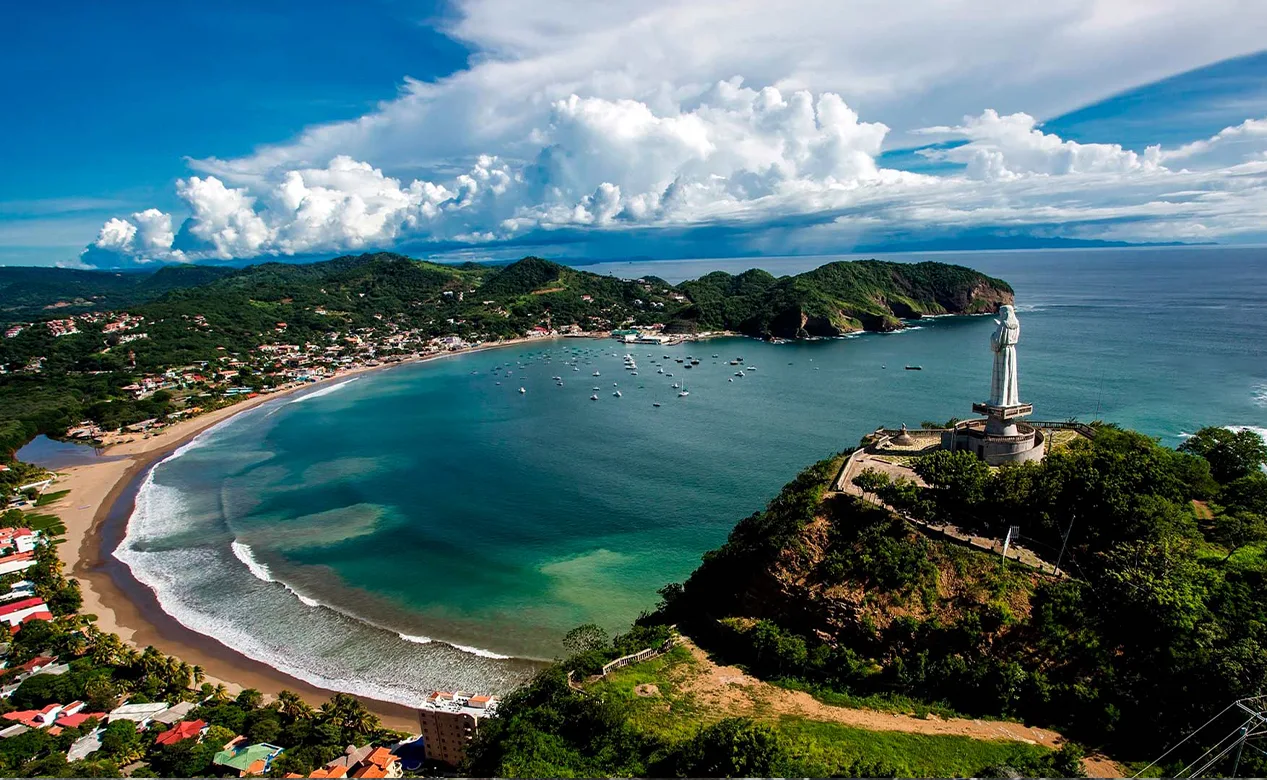 Passport
Camera/Phone
Flight Itinerary (send your flight information to Kerri)
 Cash (local currency for shopping in SJDS, additional activities/food/drink if desired, US
currency accepted at the hotel, credit cards are subject to processing fee)
Hat
Sunglasses
Sunscreen
Bug spray
Daily workout and yoga outfit
Swimsuits
Flip flops
Comfortable walking shoes + socks
Dinner outfit for BBQ + bonfire last night
Toiletries (soap/shampoo/conditioner
provided at hotel)
Ear plugs if you're a light sleeper
Rash guard for surfing
Journal and reading book
flights
alcohol
additional activities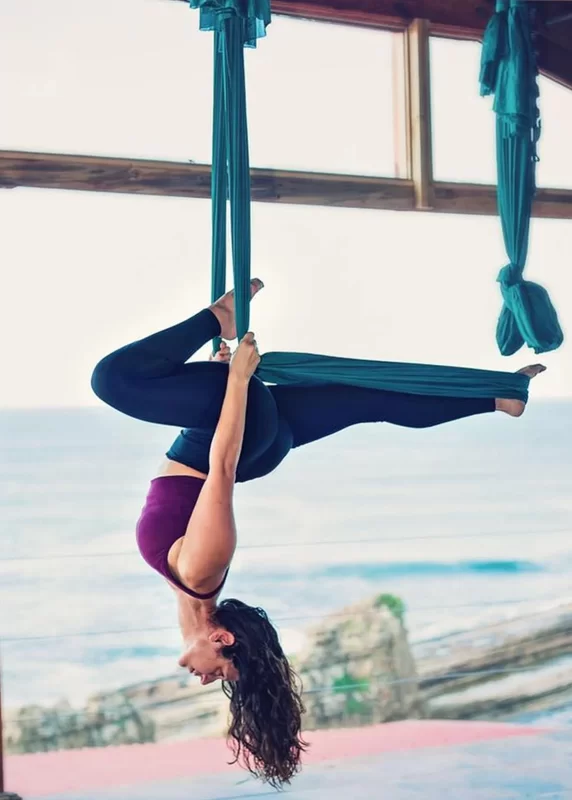 A native of Charlotte, Nicole will be leading the 25hr Aerial Yoga Certification. This will be the second time leading the certification in Nicaragua, and fifth with AIR overall. Nicole has been on our past 2 retreats in Nicaragua + teaching at AIR since our inaugural studio opening in Charlotte in 2014. Nicole obtained her 200hr yoga teacher training in Thailand, loves to travel, and enjoys family time in Charlotte.
Her and her husband Tom are parents to their 5 year old son, Jacob. Along with teaching all AIR formats in Charlotte, leading annual Aerial Yoga Teacher Trainings, teaching private lessons and events, Nicole also teaches our specialty workshops like Mom+Me and AIR Dance, where she pulls from her longtime dance background and choreographs a routine on the hammock.
We are so excited to have Nicole on our 3rd Nicaragua retreat. Don't hesitate to reach out to Nicole should you need anything during your journey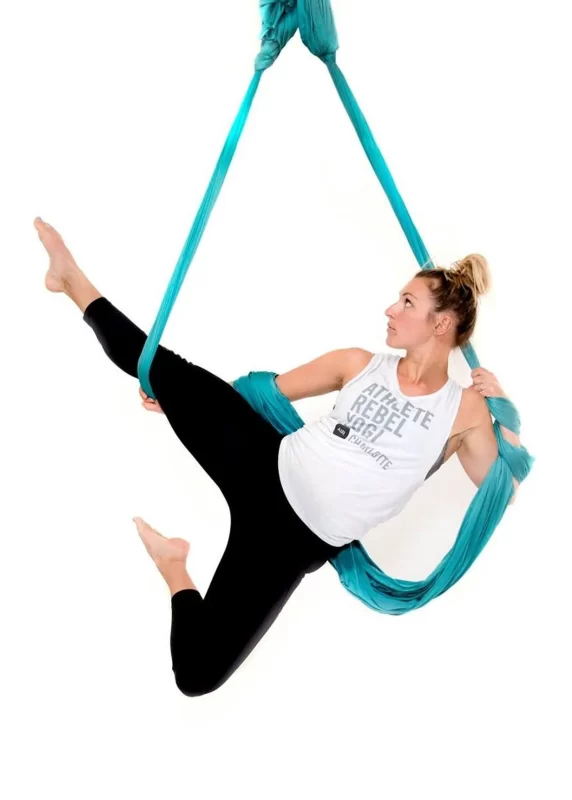 A native of Edmonton, Alberta Canada, Kerri has owned and operated the Charlotte AIR studios since 2014. Her journey in the USA began in college after receiving a lacrosse scholarship to Belmont Abbey, and soon after gradation she found her community in Charlotte and never left. With a fierce love of travel, she decided to merge her two fun hobbies of functional fitness and exploring the world; The GoodRoots Mvmt was born.
She created a wellness retreat for the adventurer, the athlete, the yogi, and everyone in between. Her vision behind The GoodRoots Mvmt retreats is to encourage and inspire people to get outside of their comfort zones, try something new, learn something about themselves, and return back to daily life a better version of themselves.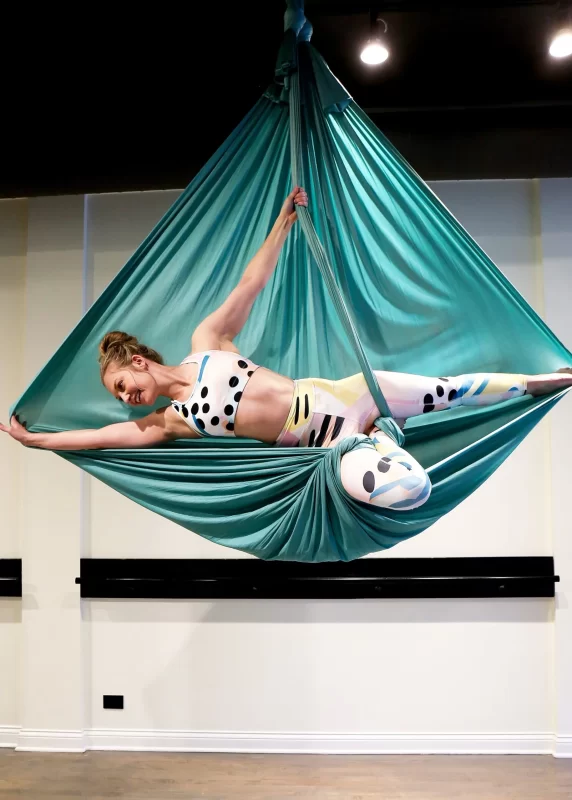 Erin began as a long-time client who loved AIR® so much she became a trainer in July 2018. A year later Erin left her full time teaching career to franchise her first AIR® studio. She is committed to making new students feel comfortable and encouraged, while still challenging returning students and pushing them to their greatest potential. When she's not doing AIR®, Erin loves baking, riding her bike on the Chicago lakefront and spending time with her dog Udo and her husband. Erin lead her first Aerial Wellness Retreat at Xinalani Resort in 2021.
Between our 3 trainers, we will be leading daily meditations, morning sweat sessions, afternoon restorative classes, evening meditations and workshops. We believe the best trainers and leaders have multiple strength and styles, and we know you will find the classes just right for you.
Please don't hesitate to reach out to any of our team members at any time. We are thrilled to have you with us on this unique treasure of an experience, see you soon!