Our Nicaragua Yoga Studio Class Schedule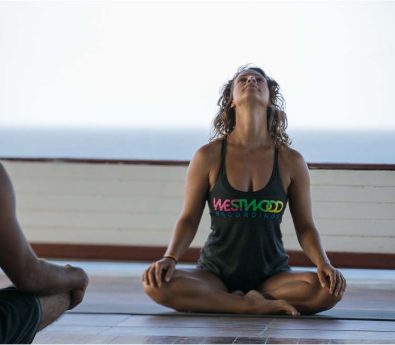 Yoga Classes Everyday at 9 AM & MONDAY TO FRIDAY AT 5 PM
We offer a range of Yoga styles, from hatha flow, vinyasa, fresh flow, yin, yoga for surfers and aerial yoga. Sign-up for a 10 class pass to make the most of your yoga experience.
Drop-in: US$10, US$9 for Magnific guests
10 Class Pass: US$70
Check our Facebook page for weekly workshops.
Private Lessons
Book yourself a private Nicaragua yoga lesson and have one of our expert, certified instructors craft a class that meets your personal needs. Hone in on your specific goals and get personalized instructions based on your health, body type and lifestyle – at a time that suits you. You may also enquire about our aerial silks private lessons.
1-hour private: USD$40
Private Group Lessons Available: USD$10 pp. (Minimum 4 People)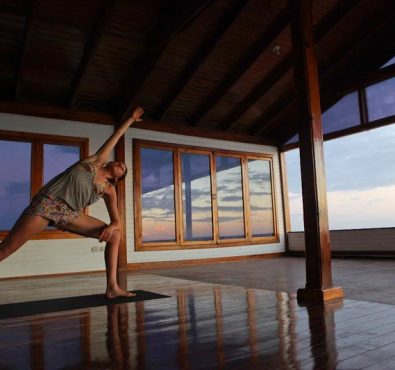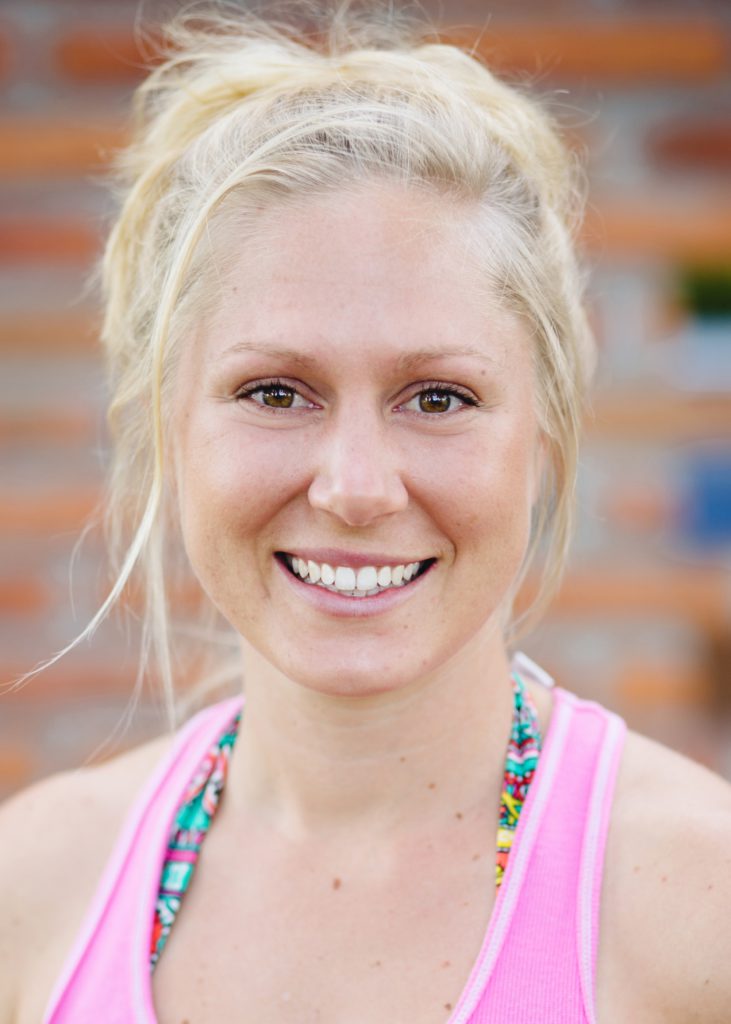 Previously a circus-performing lawyer yogi in Australia and Japan, Amy took a break from her corporate career to run away with the circus and learn more Yoga. She performed as an adagio acrobat in Australia, studied at circus school in China, street performed in Serbia, traveled with clowns in Mexico and practiced plenty of Yoga along the way.Today Amy is a qualified Sivananda Yoga teacher, Partner Acrobatics teacher, and co-founder of CircAsana Yoga. She teaches CircAsana Yoga at Magnific Rock in Nicaragua, where she also manages the yoga retreat program and coordinates CircAsana Yoga community circuses.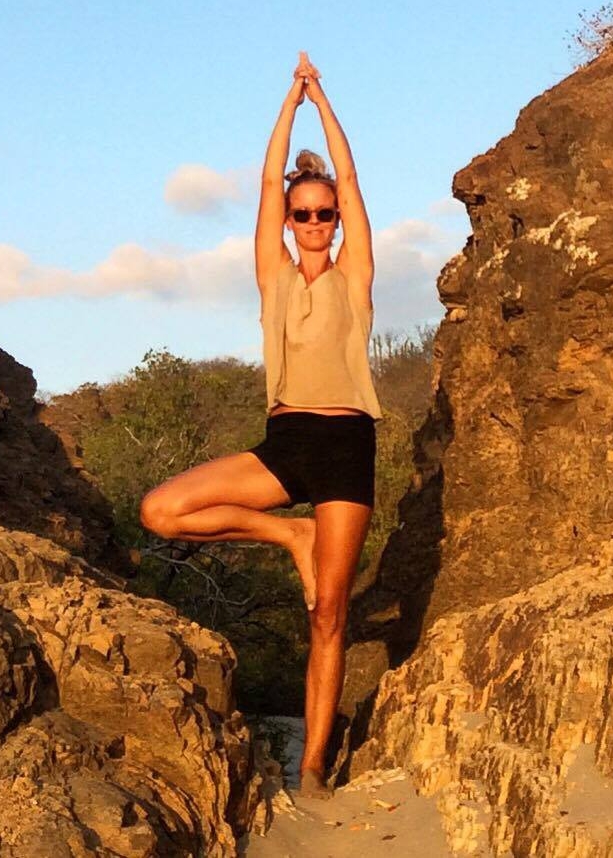 As a certified Anusara yoga teacher, Zivile offers group and private instruction, focusing on the precise body alignment necessary for a safe yoga practice. Participants of her practice can expect to take away a wealth of information, via detailed alignment-oriented instruction, into their everyday 'yoga of life'. Zilvile's ample experience working one on one with individuals, as well as with groups, to address and heal therapeutic issues is the source of inspiration from which she constantly references in extending the gift of Yoga to others.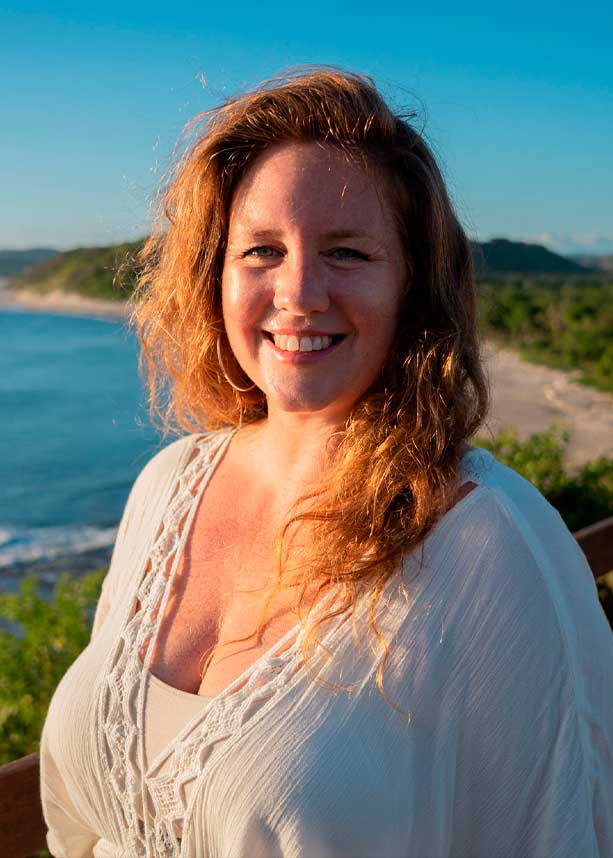 Rebecca has been a dedicated yoga practitioner for over 20 years and a yoga teacher since 2011. She is passionate about sharing the healing powers of yoga which ultimately allow us to discover our inner peace and joy.
With a background in dance, Rebecca utilised the practice of yoga to assist her recovery from injuries during her dancing career and after experiencing the incredible benefits of yoga, she began her 360 hours, 1 year yoga teaching training in 2010. She is schooled in hatha, vinyasa, restorative, prenatal, postnatal yoga, meditation, pranayama and is a trauma conscious yoga teacher.We all have the ability, within us, to live a happy, balanced life, physically, emotionally, metally and spiritually. Yoga is the gateway to a happier and healthier you.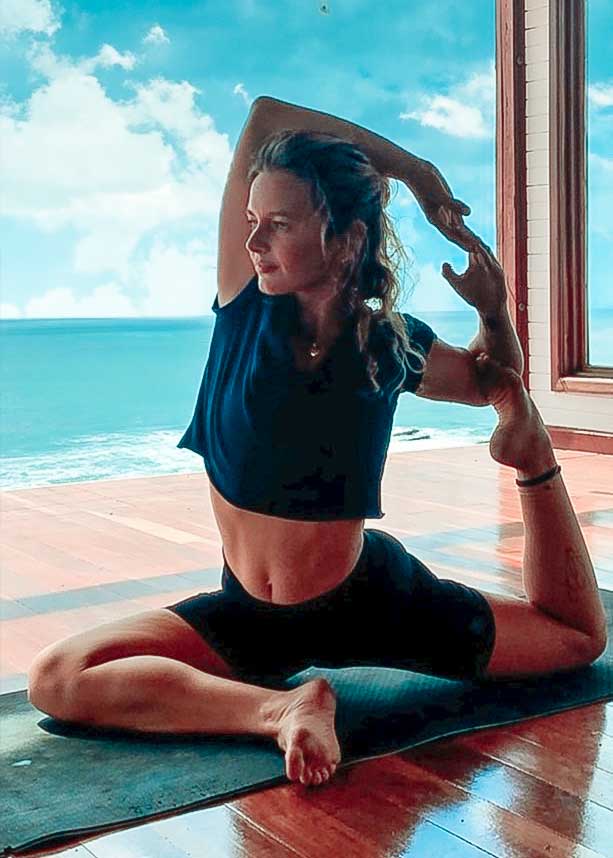 My name is Vibe, I was born in Denmark and I've been traveling and living in Central America the last year. 
I've been practicing yoga physically, mentally and spiritually for more than 10 years. 
From Nexus Yoga Institute and Wellness Center in Nosara, Costa Rica I'm 200 hours YTT certified. 
My main yoga teaching styles are vinyasa, vinyasa krama, slow flow, yoga for surfers, yin, hatha and meditation. 
In my own practice I love fast paced vinyasa flows, vinyasa krama and ashtanga. 
My classes tends to encourage playfulness, connecting with your inner child, and allowing yourself to enjoy the present moment. 
It fills my heart with joy when I see and/or hear practitioners challenge themselves, laugh it out if it doesn't work and cheer when they do succeed. 
I strongly believe that yoga is meant to feel good. All bodies are different and therefore all practices are unique. 
In my classes I always intend to create a space for practitioners to listen, connect and honor their bodies. Abilities and limitations. 
We are all imperfectly perfect, perfectly imperfect.